Even you are a professional mechanic, an enthusiast or an average car owner, you will find a professional OBD2 scan tool for yourself from the best professional automotive scan tools included in this review.
We have the best professional Autel diagnostic scanners on the market curated just for you right now.
Following is the best Autel OBD2 scanners are all here for your choices: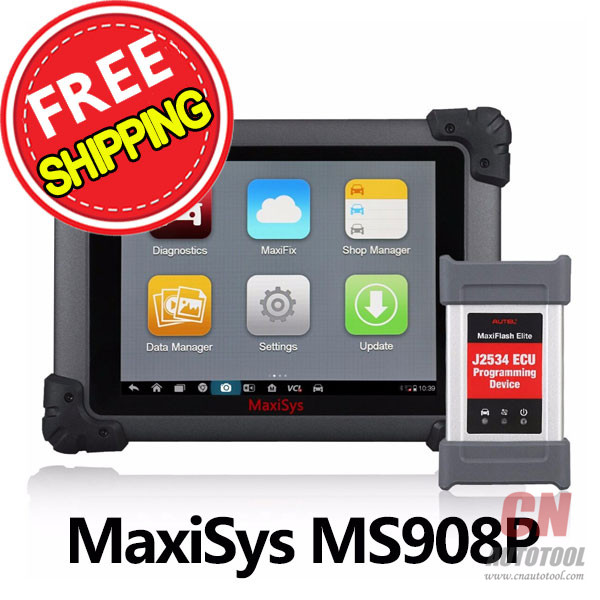 Autel Maxisys Pro MS908P is the best choice in the list of professional automotive diagnostic scanner. It is rated numero uno by most of the auto websites.This is one of the most comprehensive OE level diagnostic tool and OBD2.
Highlights of Autel Maxisys Pro:
1. Multi Languages: English,Spanish
2. Software version: Every Car Model Software Has A Different Version.
3. Wi-Fi Technology: The VCI connects wirelessly to the main unit with Long-Range Class 1 Bluetooth
#2. Autel MaxiSYS Elite Scan Tool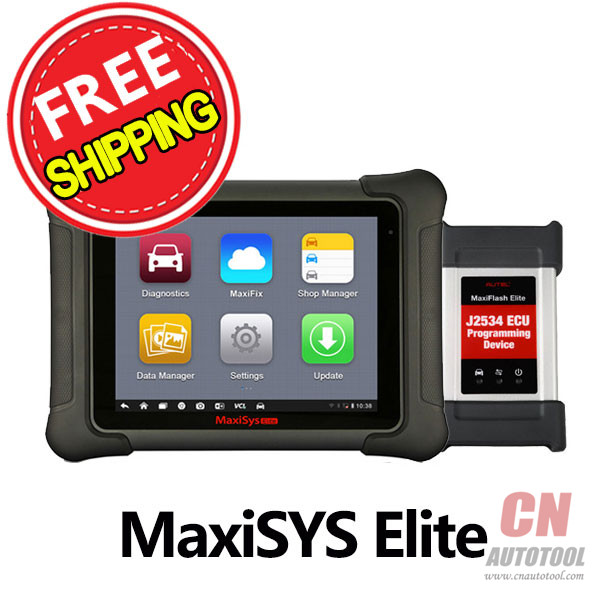 – Exceptional OE-Level functionality diagnostic tool
– comprehensive OBD2 scanner diagnostics & services to advanced ECU coding and programming
– SAE J2534-1 & -2 compliant vehicle programming pass-through interface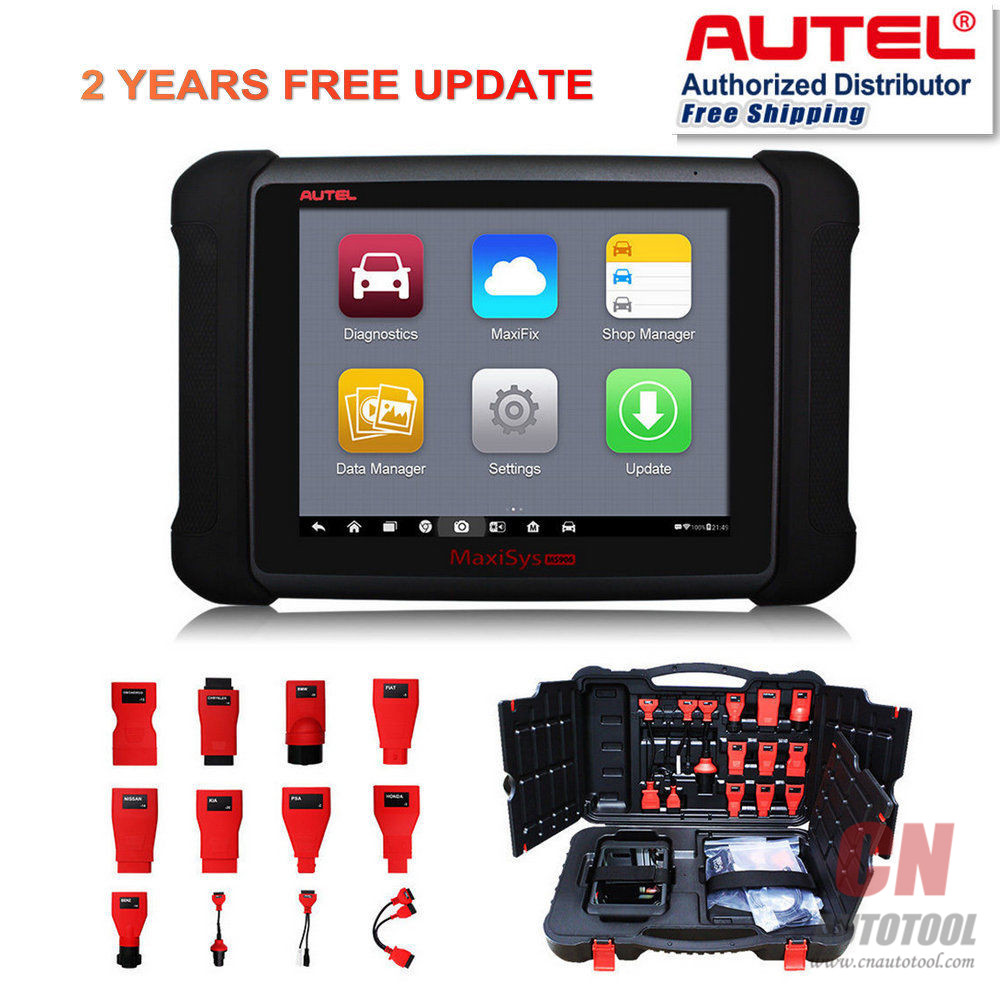 – Exceptional OE-Level system coverage
– Get details for transmission, engine, ABS, SRS, instrument panel and more
– Complete capabilities for codes, live data, active test, ECU information, adaptation, matching, etc.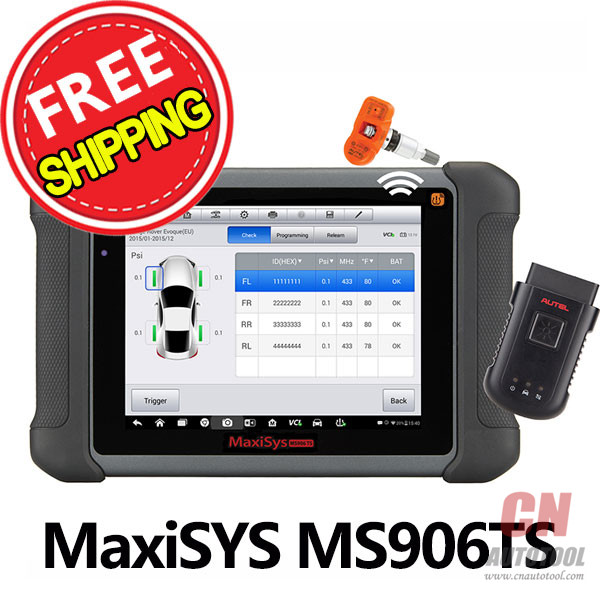 Language:English and Spanish
Update: Online Update. (Free for One Year but we will buy another year for you, it means that you can get two years free update, which helps you save 1000USD)
Question on the new Maxisys MS906, MS906BT, and MS906TS
MS906 has the same apperance with MS906BT, but MS906BT has a few advantage than MS906:
1. MS906BT is installed Bluetooth, allowing diagnosis wirelessly.
2. MS906BT's diagnostic coverage includes premium vehicle brands such as Maserati and Bentley, which would be required for high-end service shops.
3. MS906BT supports oscilloscope and digital inspection camera add-ons which are not supported by MS906.
4. Finally, MS906BT has the capability to perform coding for covered vehicles.
MS906TS is added TPMS function based on MS906BT.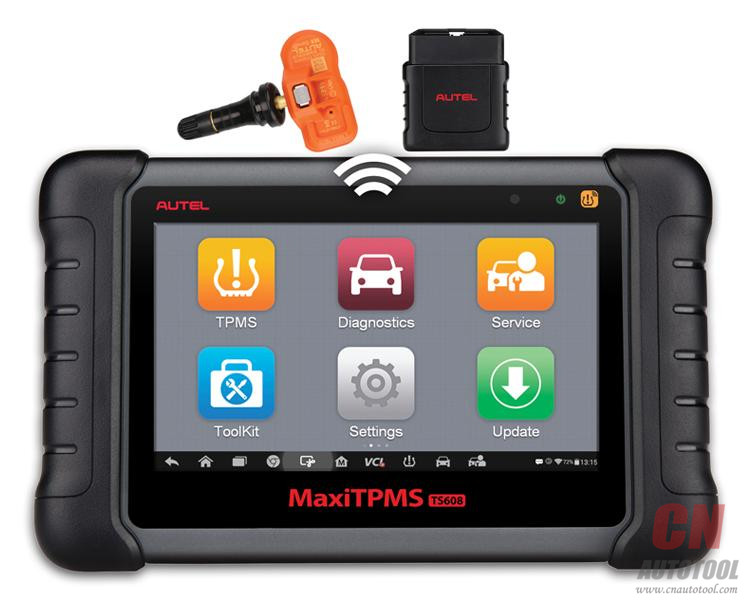 COMPLETE TPMS & ALL SYSTEM SERVICE TABLET TOOL
As the first comprehensive TPMS & Diagnostic tool in the market, MaxiTPMS TS608 provides you with superior experience in TPMS health check, sensor programming, TPMS relearn, all system diagnostics as well as special service functions. Equipped with a 7-inch touch screen with 1024 * 600P resolution and a VCI mini for wireless communication with the test vehicle, powered by the quad-core Cortex-A9 processor for smooth operation and featured by advanced TPMS & Diagnostic technology, MaxiTPMS TS608 is setting new standards for TPMS service tools.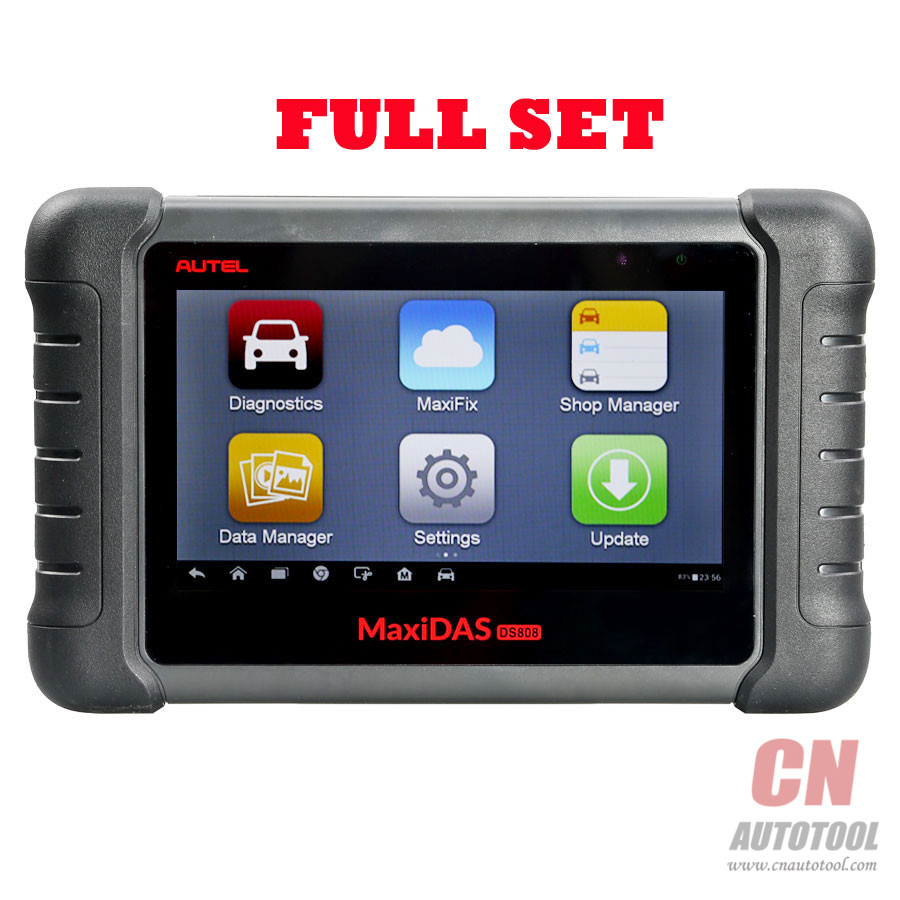 AUTEL MaxiDAS DS808 full set VS MaxiDAS DS808:
The only difference: DS808 is full set, MaxiDAS DS808 is standard set. Please confirm by checking their packge list.
Same: same functions and same MUX specification
MaxiDAS DS808 (With Conkit) Features:
Extensive vehicle coverage for more than 80 US, Asian and European vehicle makes
Exceptional OE-Level system coverage for all electronic systems
Complete capabilities for codes, live data, active test, ECU information, adaptation, matching, etc.
Smart AutoVIN technology for identifying vehicles easily
Automatic system and software updates with real-time push message notifications via Wi-Fi
Instant remote control tech support anytime, anywhere
Cloud-based MaxiFix online community provides a vast database of diagnostic and repair tips and proven filed fixes
Interactive Data Logging sessions enable direct contact with Autel Technical Support for first-hand troubleshooting of diagnostic bugs and errors
One-stop multitasking designed for ideal management of workshop operations to keep all data files, customer info, and vehicle records well organized
Convenient data management system for managing internal program applications and reviewing data