03/08/2018
Please pay attention when you are use Ford UCDS PRO+
Ford UCDS PRO+ is the 2018 New Released Diagnostic Adapter with neweest software V1.26.008 can replace Ford VCM II perferctly, just one difference, UCDS Ford cannot key programming, but UCDS (Universal CAN Diagnostic System) for Ford can support Mileage Correction and it is full function type has 35 tokens also support special functions like VBF LOADER, UPDATE WIZARD, DIRECT CONFIG.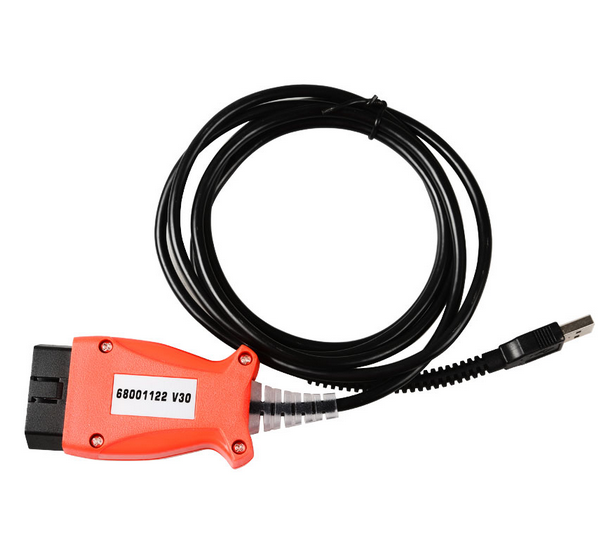 UCDS pro Ford V1.26.008 Supported Functions:
1. Read the fault code
2. Clear trouble codes
3. Read the data stream
4. Data recording
5. Module reset
6. Module Installation
7. Re-program the ECU TCM BCM and so on
8. Clear the airbag (RCM) collision data
9. Read, backup, edit, and erase AsBuilt files
10. Read, backup, edit, and erase the underlying DirectConfig configuration file
11. Support ECU chip tuning, eg: Ford Focus 3 150HP -> 163HP, Ford Mondeo 2.0T 200HP -> 240HP, Focus 2012 Year 85HP -> 105HP, 150HP -> 163HP
12. Support VBF file directly to write
13. Support BIN file directly to write
14. Support online update vehicle entire module (Update Wizard)
15. Support Focus MK2, 2012 Focus MK3, Mondeo, S-Max and other models mileage programming

Ford UCDS Pro+ currently works with the following platforms: Focus II 2004-2011; Focus III 2011, 2015 ; Kuga I, Kuga II; C-MAX; S-MAX; MONDEO IV; Mondeo 2015 ; Galaxy ; Tansit; Fiesta 2008, 20015 etc..

UCDS Ford V1.26.008 Supported Vehicles:
1.Focus MK2 (2004-2014) C307
2.New Focus MK3 (2012-2017) C346
3.KUGA/15 KUGA/17 KUGA
4.Mondeo/S-Max/Galaxy
5.New Mondeo 13 (Mondeo5)
6.Explorer
7.Transit
8.Fiesta/B-Max
9.eco sport
10.And other new models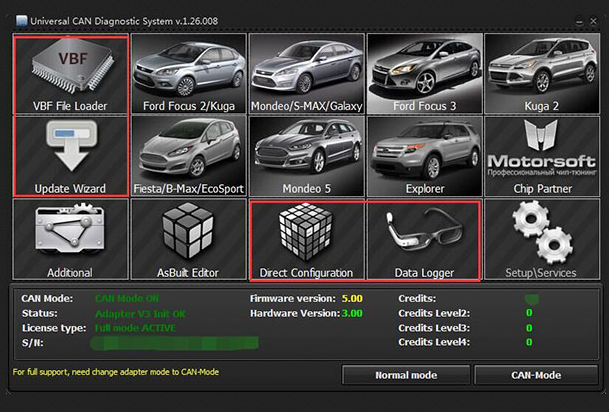 Notice:
1. Please don't connect this cable with internet. It Can Not Be Updated, Otherwise, The hardware Will Be Damaged.
https://www.obd2tool.com/article-236-Please+pay+attention+when+you+are+use+Ford+UCDS+PRO.html